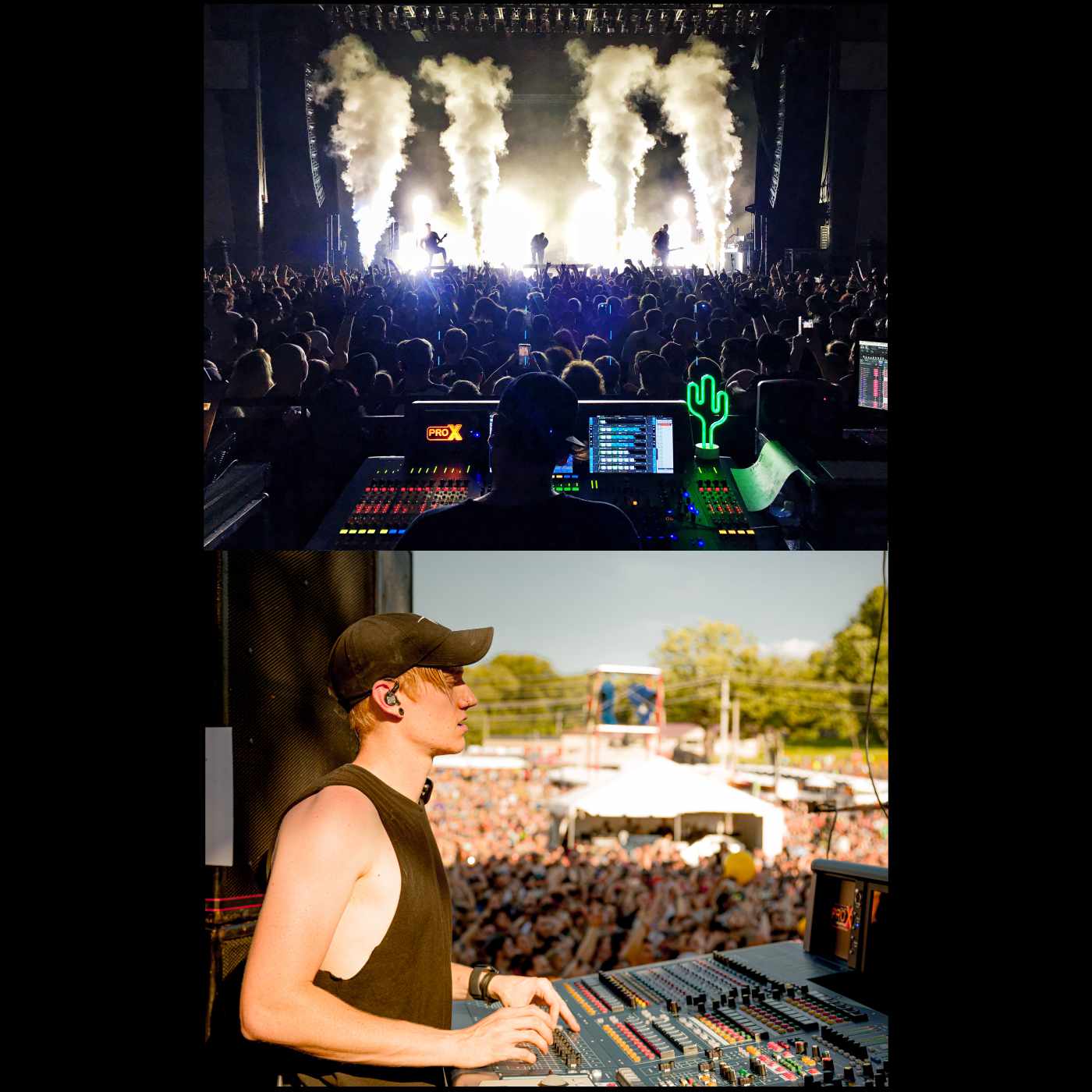 Josh Sobeck and Josh Mahan are the tag team that mix FOH and monitors for the uber-popular band, I Prevail. This podcast offers and exclusive, inside look into how the two of them work together to produce some of the best sounding live audio you'll ever hear.
Steve Litscher talks in-depth with Josh and Josh about their consoles, Waves use, microphone choices, stage gear, and more. This is a master class in live audio, so don't miss out!
Josh Sobeck also owns and operates Phoenix Productions – give him a shout for any of your live audio production needs.
Follow Josh Sobeck on Instagram: @joshsobeck
Follow Josh Mahan on Instagram: @joshooha
Visit Phoenix Productions online: www.phoenixdetroit.com